[18+] A ghostly desire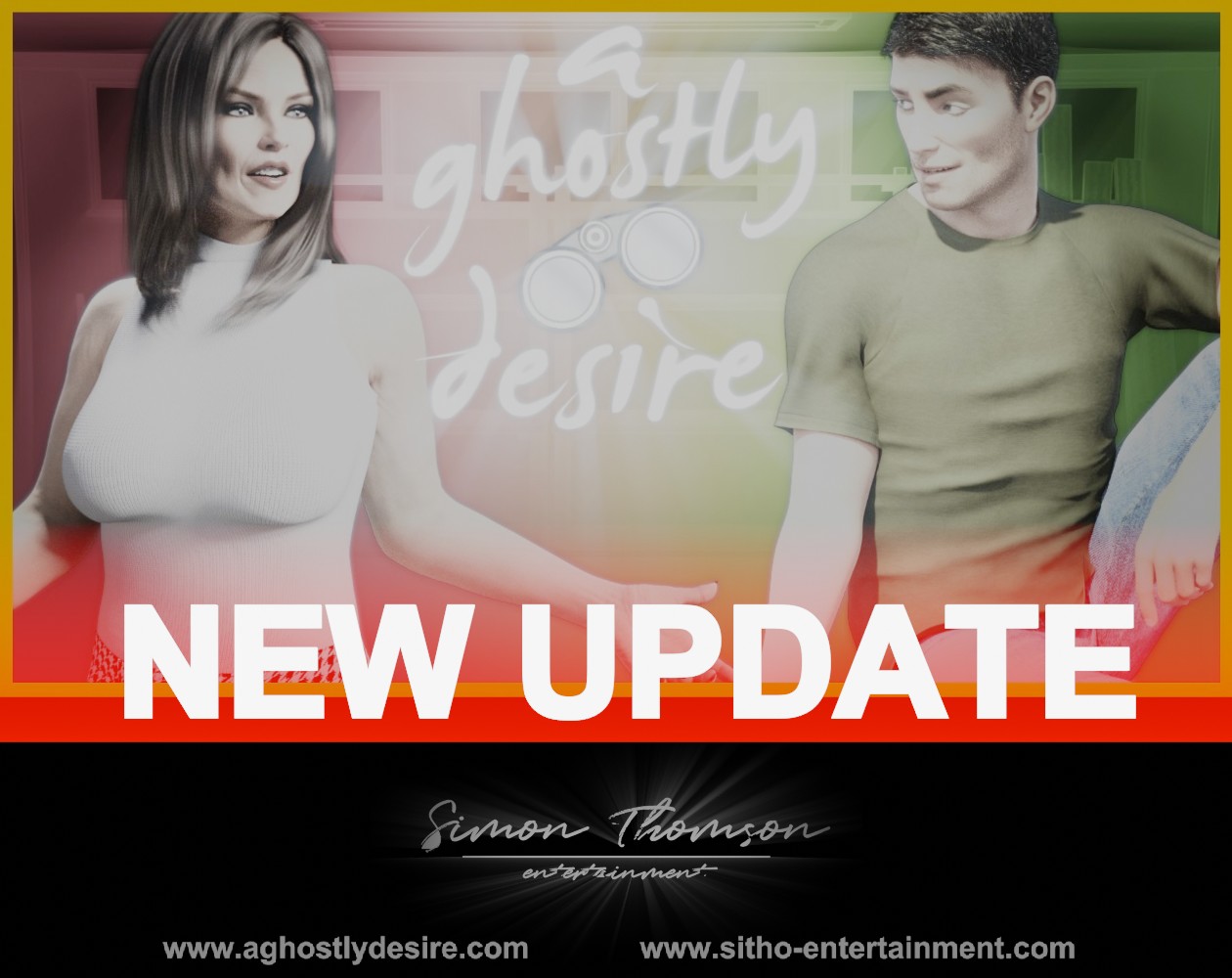 Welcome to this update post (17) for "a ghostly desire".
THANK YOU for your interest in this project!
I am glad to announce, that I am on the final section until the 0.4 release.
It will take one more day (tomorrow) to finish the Joanne introduce story line.
(this was the 4th and last big content part which comes with 0.4)
This only includes coding and polishing stuff.
All renders/animations for her story are done so far!
There are two more animations missing for 0.4, which I have
to complete within the next couple of days and while I am waiting for them
to render, I'll start polishing the content for the 0.4 release!
This includes a lot of testing, debugging, testing again and so on,
and this will also take several days, until I am happy and satisfied with the result
and until it is as free of bugs as possible!

So, I hope that there won't be any bigger issues while testing!
--> In +-2 weeks (which would be mid/end of august)
would be a realistic release date for 0.4!

'"main story" will never hit 100%, because "main story" goes
seamlessly into the next version'



--> What about the future?
I am already thinking about the planning for 0.5

Ideas are already done and the voting will of course be considered on
'what will come up within 0.5'
Currently I can promise, that Dayna will have again a big part in 0.5!

Also:
For my taste, 3 month until a next release is too much!
I really pushed the game content-wise a good step forward
with the upcoming 0.4,
but I would like to avoid this 'long & empty time period'..
I have to think about that again and how to solve it!

Like always! Thank you guys for being patient!
I really appreciate that!
Make sure to join Discord, Subscribestar or Patreon!
Take a look on the game website if you want to and have a nice week!

best
~Sitho
** Discord ** Website ** Patreon ** Subscribestar **



Get [18+] A ghostly desire
Comments
Log in with itch.io to leave a comment.
Hey SiTho, thanks for developing this game and good luck for further development :-)